Daniel Hultén - Club Captain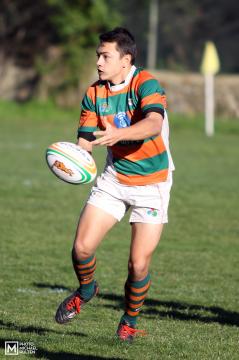 Daniel Hultén is named as Club Captain for the second half of the season.
Congratulations to Daniel Hultén, who is named as Club Captain for the second half of the season - an honour that he thoroughly deserves. Daniel plays at inside centre for the Sub-18 JAGUARs, where his hard-running attacking style and fearless defence have made him a key element of the team. Over the years, he has impressed many observers by his determination to improve his game and dedication to contribute to the very best of his abilities. Daniel rarely, if ever, misses a training session, and will perform whatever role is asked of him in the best interests of the squad. These attributes have been on display throughout his journey from sub-10 player to fearsome JAGUAR. Daniel has also shown a willingness to give back to the game by helping out with the coaching of our younger players. Over the last two seasons, by his open humble nature and the fine example that he sets both on and off the field, he has played an important role in bringing players from St. Julian's and Galiza together and helping to ensure the continuing success of the JAGUAR project.